Scots + Irish Maps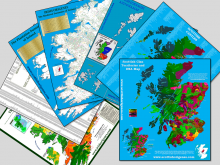 Purchase all 7 Scottish and Irish themed maps! There is a lot of shared ancestry among the Scots and Irish. The maps are historically accurate and are exclusive to Scottish Origenes. Purchase all 7 maps together and SAVE! Price includes postage and packaging.
NOTE Payment is handled by Paypal and is safe and secure. You can use a credit card via paypal to make a payment. 
Dimensions: 39 x 34 inches
$99.